04-12-2012, 01:22 AM
..lee..
Prop Shaft


Posts: 11
Joined: Dec 2011
Reputation: 0
tdi fail
been running ahu based tdi with vnt17 and .230 nozzles at 1.5 bar. i`ve had a fair few issues but the last one got me stumped.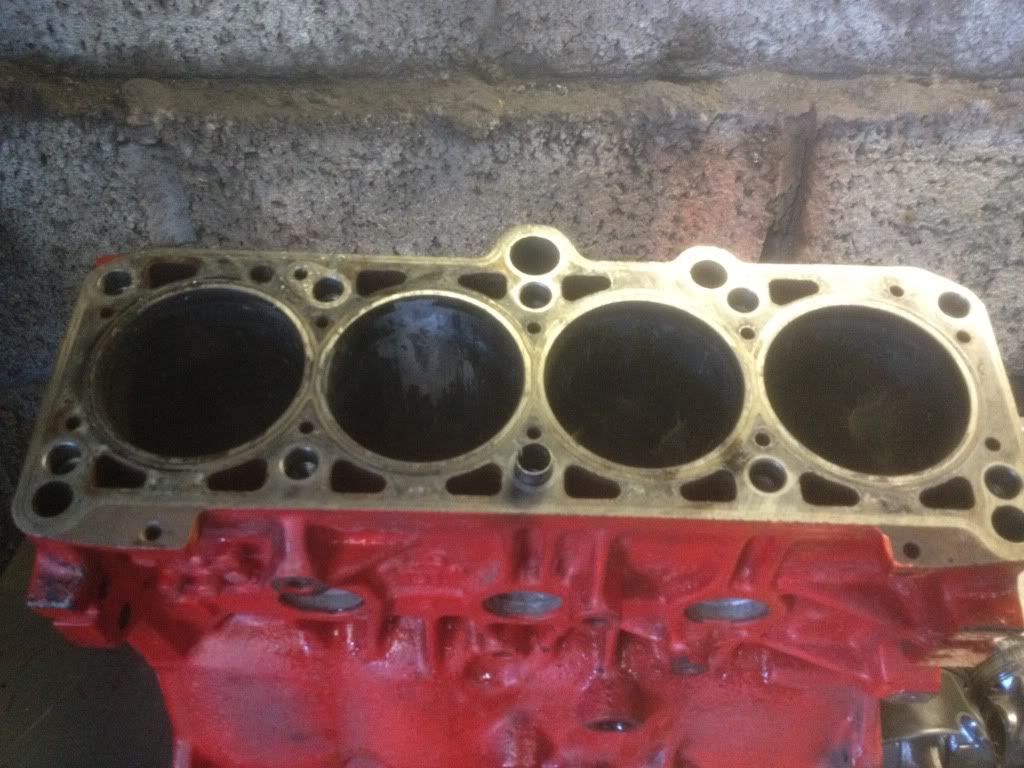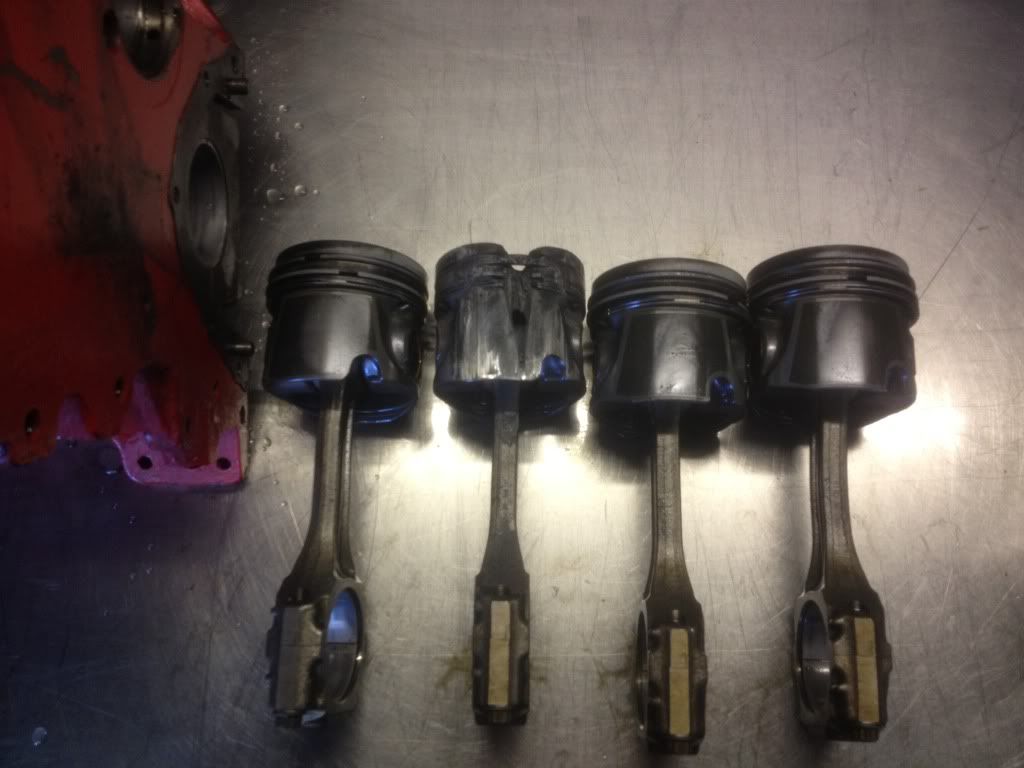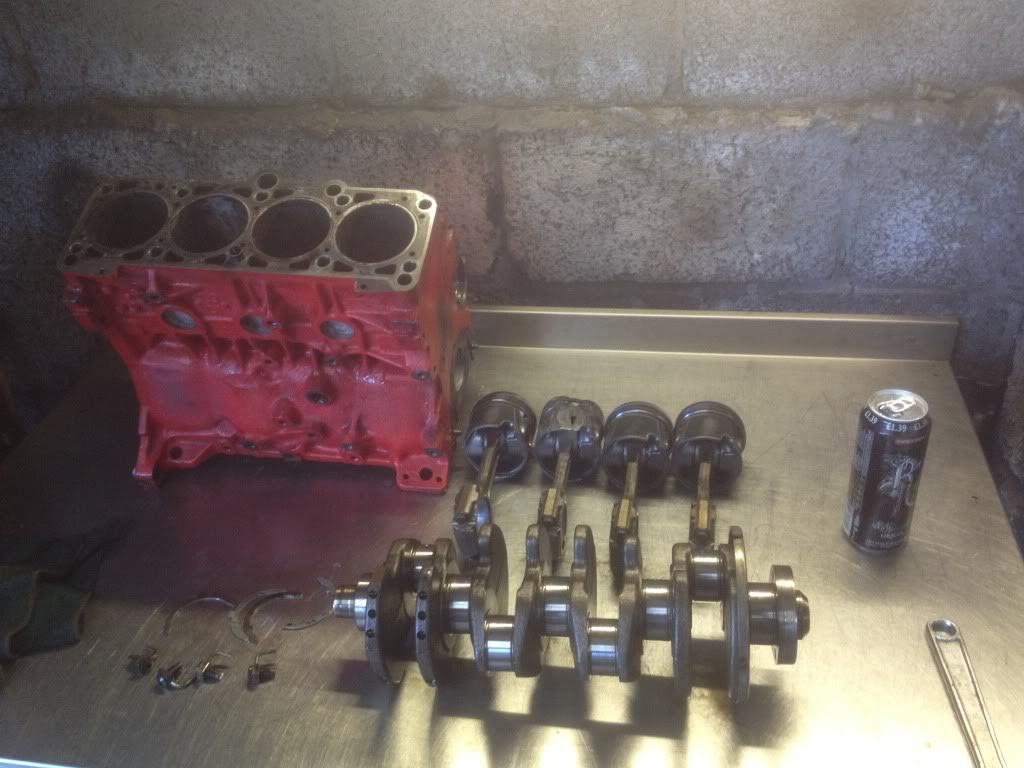 any thoughts on exactly whats gone wrong. obviously theres a big hole in the piston but all 4 con rods are bent too. 2 are bent in an s shape. hoping i can save the block so just new pistons and rods required.
lee
04-12-2012, 07:29 AM
syncromad
Moderator


Posts: 3,435
Joined: May 2011
Reputation: 2
Re: tdi fail
hi Lee

I am no expert, but look like injectors taht are leaking or maybe over fuelling, seen this on the Toyota 2ct where they burn a hole in the piston from leaking injectors, the rods would bend because the motor had hydraulicedon the diesel,

Russel would probably know best.

stuart
---
I may be a mechanic, but i can't fix stupid
Bad planning on your part does not make your issue an crisis to me
Bad workmanship by other garages does not entiltle you to better rates at me
Syncro, syncro , syncro and more syncro, this is the syncro way of life
04-12-2012, 08:05 AM
Russel
Moderator


Posts: 1,244
Joined: May 2011
Reputation: 1
Re: tdi fail
I would say injector fail. Over fueling and not atomizing the fuel propyl.[ misting]
Execs fuel in a diesel will cause execs temperatures and once it starts to cause trouble it has a snow ball effect.
How was it running leading up to the failure.
Bent rods, check the main bearings for uneven wear and let me know i have a thought on those.
If you need some rods Lee let me know ASAP as i do have a set but little time.
As i discussed with you a wile ago take it all back to standard AFN speck. Use it like that then do a few small tweaks. It will keep its reliability and save execs stress on
gearbox.
Russel
04-12-2012, 10:27 PM
..lee..
Prop Shaft


Posts: 11
Joined: Dec 2011
Reputation: 0
Re: tdi fail
thanks Russel you have pm on 80-90.

std afn spec 100% on the rebuild. be interested to see what the injecter is doing on cyl 3. once its all back up and running i`ll get them tested.
User(s) browsing this thread: 1 Guest(s)